Volunteer Information
Thinking About Volunteering?
We could use your help:
The Stoy Museum is our main attraction for visitors.
Giving guided tours to visitors—If you're interested in becoming a guide, call or email the Society Office to let us know! (we provide all of the information you need) 717-272-1473 or office@lchsociety.org
The Hauck Research Archives are also an important part of the LCHS. This is how you can help:
Genealogy research
Helping visitors to the library
Help answering research requests (via mail and e-mail)
Archival work & Data- Entry
Conservation
Digital preservation (scanning)
Collections processing (rehousing, folder labeling, reorganizing when necessary)
Library book inventory and re-cataloging
Book room cleanup
Photograph reorganization
Filing accessioned materials
The Society also has many special events. Many volunteers are needed to make these successful.
Sunday Society Programs (every 3rd Sunday)
Help with refreshments and clean-up
The gift shop is another opportunity for you to help us. There are few times a year when the Society takes its book store to various festivals within the County, i.e. The Bologna fest at the Expo, Crafts Fair in Downtown Lebanon, Union Canal Days, etc.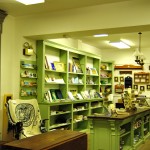 Help set up at location (setting up tents, pack and unpack books)
Greet customers
Cashier duties
Other important volunteer opportunities include:
Reach to the Community (to introduce the Society or to talk about local history)
Speaking engagements/presentations (To schools and various organizations)
Up-keep of overall appearance of the building
Housekeeping
Let us know if you can help! Email us at office@lchsociety.org