Frequently Asked Questions About Union Canal Tunnel Park
1.  Can we have alcohol at the Park? – No, Insurance requirements stipulate no alcohol.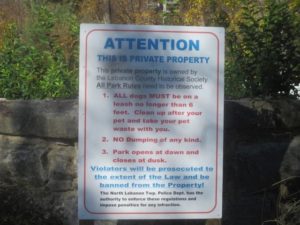 2.  Can we use our boats in the canal? – No personal watercraft(Kayaks, canoes, rowboats, innertubes, etc) of any type are allowed in the canal.
3.  Can we fish in the Canal? – Yes, but you must follow all Pa Fish and Boat Commission rules and regulations.   The Canal is visited by enforcement officers of the PA F&BC. We recommend you catch and release the fish.
4.  Can my dog swim and fetch throws in the canal? – We recommend you keep your dog out of the water.  The water is stagnant and blue green algae blooms do occur, which is hazardous to drink.  Additionally, climbing the banks can destroy the vegetation and cause erosion of the sides of the canal
5.  Can my dog run free of his leash? – No, Insurance coverage requires all dogs be on a leash.  Always clean up after your dog.
6.  When does the Park open and close? –  It is open from dawn to dusk.  The Park is patrolled by the North Lebanon Police Department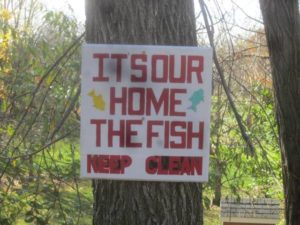 7.  Why are there no trash cans at the Park – People from the community fill them with their household waste and our volunteers are not trash collectors.  Please take your trash with you, do not leave it at the Park.
8.  Is there a park manager – No.  The Park is maintained by volunteers.   Help them by following the rules and keeping the Park beautiful.
9.  How do we rent the Pavilion or Mule Shed or use the Park for Wedding? – Please call the secretary of the Friends of the Union Canal, Jodie Kane, at 484-889-9418.  There is a fee, a security deposit, and insurance certificate required to reserve the pavilion.
10. Do you offer discounts on narrated canal tours? – Discounts are not offered for regularly scheduled tours. However, we do offer discounts for current Society members, schools groups, and scouts for private group tours.